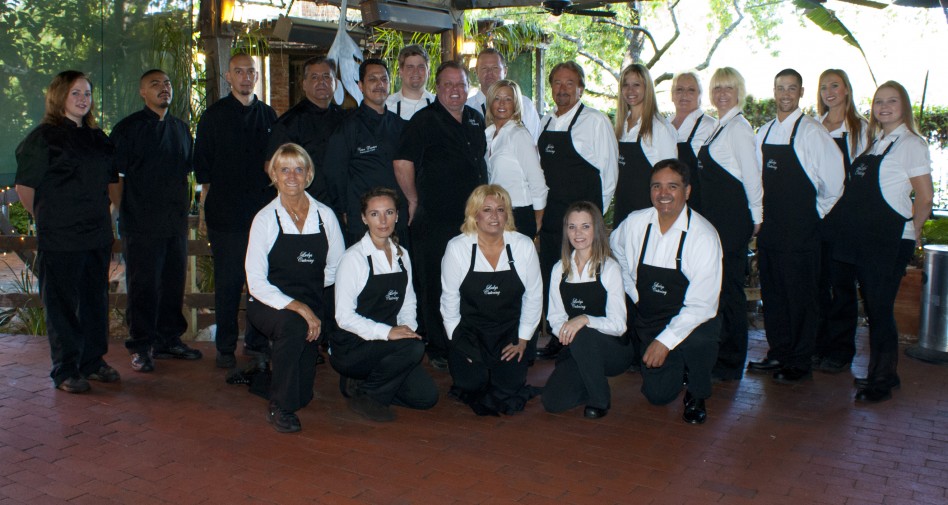 Ludy's Catering brings the award winning Ludy's experience to your venue, and our outstanding food and service will create an affair your guest will never forget.
The Ludy's catering team is equipped to handle any type of event from small intimate dinner parties to the most elegant wedding reception, making every occasion special. We are here for you! Let Ludy's Catering make occasion stress-free and enjoyable.
Ludy's Catering Staff
Weddings, Rehearsals, and Full Service Catering
Catering Manager – Judith Walker
Charities, Sales, Tastings, and Marketing Inquiries
Sales Manager – Toni Pat Huber
Sales & Marketing Associate – Sarun Kao
Management Staff
Executive Head Chef – Victor Duenas
Executive Sous-Chef – Danielle Durio

The free lunch we were treated to by Ludy's was all that and more. They brought all the utensils, plates and napkins and stayed to make sure that food was warm and ready for the whole staff, There was no sales pitch–only a delicious lunch–and plenty of mouth-watering ribs, juicy chicken and lovely brownies. Thanks Ludy's!