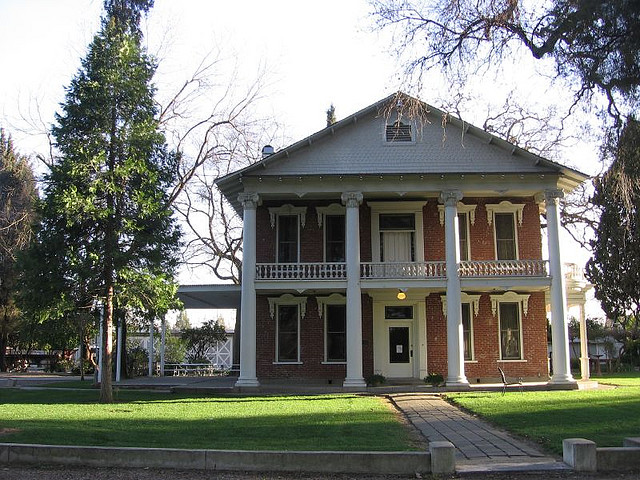 The Gibson home, land, and outbuildings serve as the Yolo County Historical Museum. Located at 512 Gibson Road in Woodland, California, the museum has been open to the public for more than 25 years. William Byas Gibson was typical of ranchers and farmers in the early agricultural history of Yolo County. The house and grounds are maintained for educational and recreational purposes. The museum represents a typical rural home and ranch setting of the period from the mid-nineteenth to the early twentieth centuries.
The museum is located on two-and-a-half landscaped acres. The buildings include the main house with eleven rooms; an outbuilding containing a root cellar and dairy display; an outbuilding containing a laundry display; an outbuilding used for garden maintenance and supplies; a garage used for storage; a barn used for display and storage; a blacksmith shop; and an administration building with eight rooms and a garage.
The Gibson House is unique because it is the only historic home in Yolo County open to the public. The main themes of the museum are the establishment and development of farming and ranching in Yolo County, as shown through the life and work of William Byas Gibson and his family. The Gibson House is listed in the National Register of Historic Places.  Voted "Best Place for Weddings in Yolo County" four years running, from 2008-2011.
512 Gibson Road
Woodland, CA 95695
Contact: Administrative Offices
Phone: (530) 666-1045
Web Site: www.gibsonhouse.org